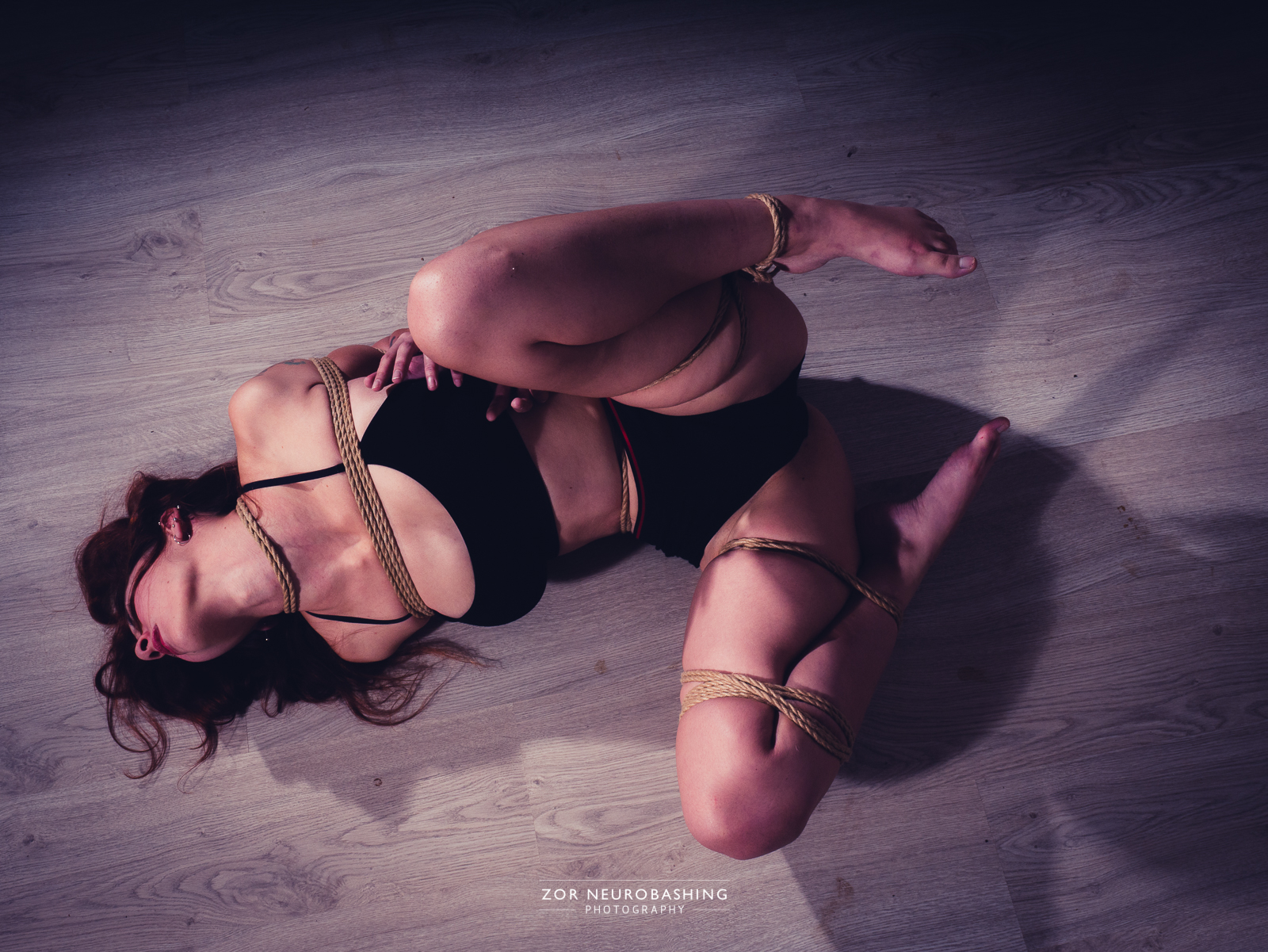 (The original article was posted on Margot's website 🙂 )
It seems very clear that nowadays the word Shibari (sometimes even Kinbaku) has become very 'trendy'. It's been constantly shared in social media, it shows up on prime time tv and even the snob people from Vice wants to get profit from it. You don't need to sneak anymore into dingy sex shops backdoors to get a copy of Yukimura San porn to see Shibari images. They are everywhere. It's never been so easy to get lessons, find nearby rope events or getting to know potential rope partners. It seems like bondage is living a golden era for selling workshops and online tutorials but which is the cost of popularity?
In Japan, shibari appeared as an erotic and BDSM practice. And mostly porn. It still is in essence. And it's not casual, in a culture where you need to hide your feelings constantly, being tied up and 'tortured' allows you to express openly and there's nothing more erotic for a Japanese than real facial expressions (well, maybe fluids and butts).
But the way the word Shibari has been used by many Westerners lately has changed. Bondage is showed up as something artistic that belongs to museums, models demand to get tied up without being touched at all, healing bondage is a thing and everything develops in a way that the best rigger is the one who achieves the most acrobatic shape with a hip harness. You don't even need to feel attracted to your rigger (or your model)! 😛
Don't get me wrong. I respect what others do. I am not against asexual people or pretend to force anyone into something they are not confortable with. But you can't delete sexual desire and interaction from other people just because you say so. This is like playing Russian roulette with erotic contact. Someone, maybe your partners or students, eventually will feel bad about their own emotions and get hurt. Or even worse, others will take advantage from this vulnerability. Shouldn't we teach that sexual contact in bondage is okay and normal? That it CAN HAPPEN. And then we decide if we want to play or go further with someone or not, we set our boundaries. I think way less accidents would happen if people were more aware and picky with who they play with. But no, people prefer to teach that we should be tied without physical contact instead.
Why are we so afraid to admit that we are sexual beings? That we desire, feel attracted to or reject other people? Admitting we fancy someone doesn't mean we are going to get banged severally by them (sometimes you wish lol) but that we are honest about what we want and with WHO we want it. There's nothing worse in bondage for me that being dishonest, and it applies to models, riggers and educators.
I feel like the essence has being lost somewhere. I've seen with my eyes at a rope jam how two models where talking to each other about their hairstyles while being tied up (in a session, not even practice). And it makes me wonder why would someone put themself through such stress levels if they don't even care about the journey or their partner. I suspect it might be an ego problem. Some people just want to be constantly the centre of the attention.
And going back to the use of Shibari as a motive, I have the constant feeling the way is being used is just another marketing strategy. Because it would be so easy to call it rope acrobatics or rope yoga but you must call it Shibari or Kinbaku in order to feel entitled to promote your workshops inside this already popular community and making them sound more exotic and appealing to new clients. This is way easier than starting to build up your own path, your own community, and putting effort in developing something new. But maybe we can talk about this topic another day…