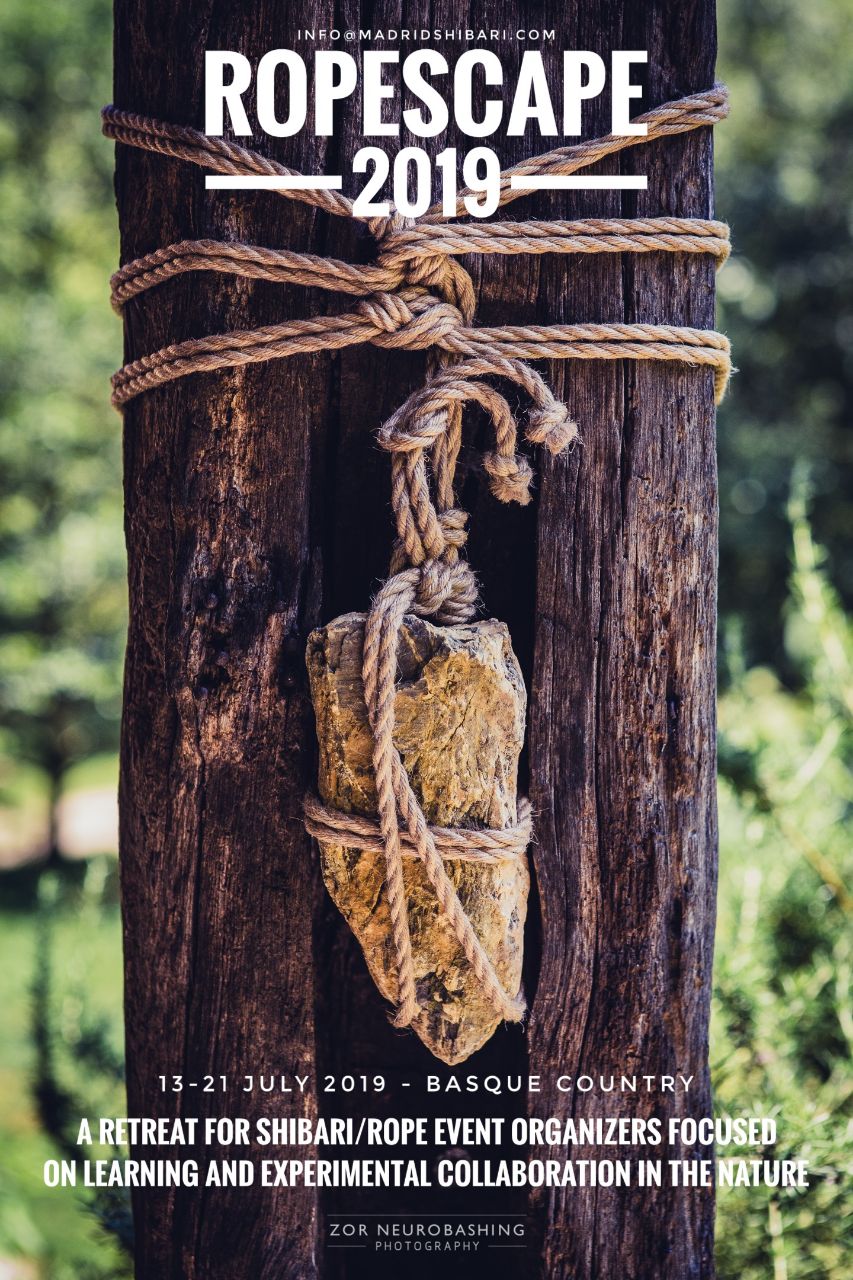 Detalles del evento
sábado | 13 julio, 2019 a domingo | 21 julio, 2019
10:00 - 18:00
Little town in the north of Spain (contact us for further info)
+34 616741603
Zor Neurobashing & Margout Darko

Formadores
Second edition from this retreat for Shibari/rope events organizers focused on learning and experimental collaboration in the nature.
Where? In a little green town in the north of Spain. Between Bilbao and Pamplona.
Location? Big beautiful wooden house with several rooms, garden, two bathrooms, cozy workshop area and natural pools.
For more information please contact us through info@madridshibari.com or +34 616741603
We are really looking forward for it. 🙂