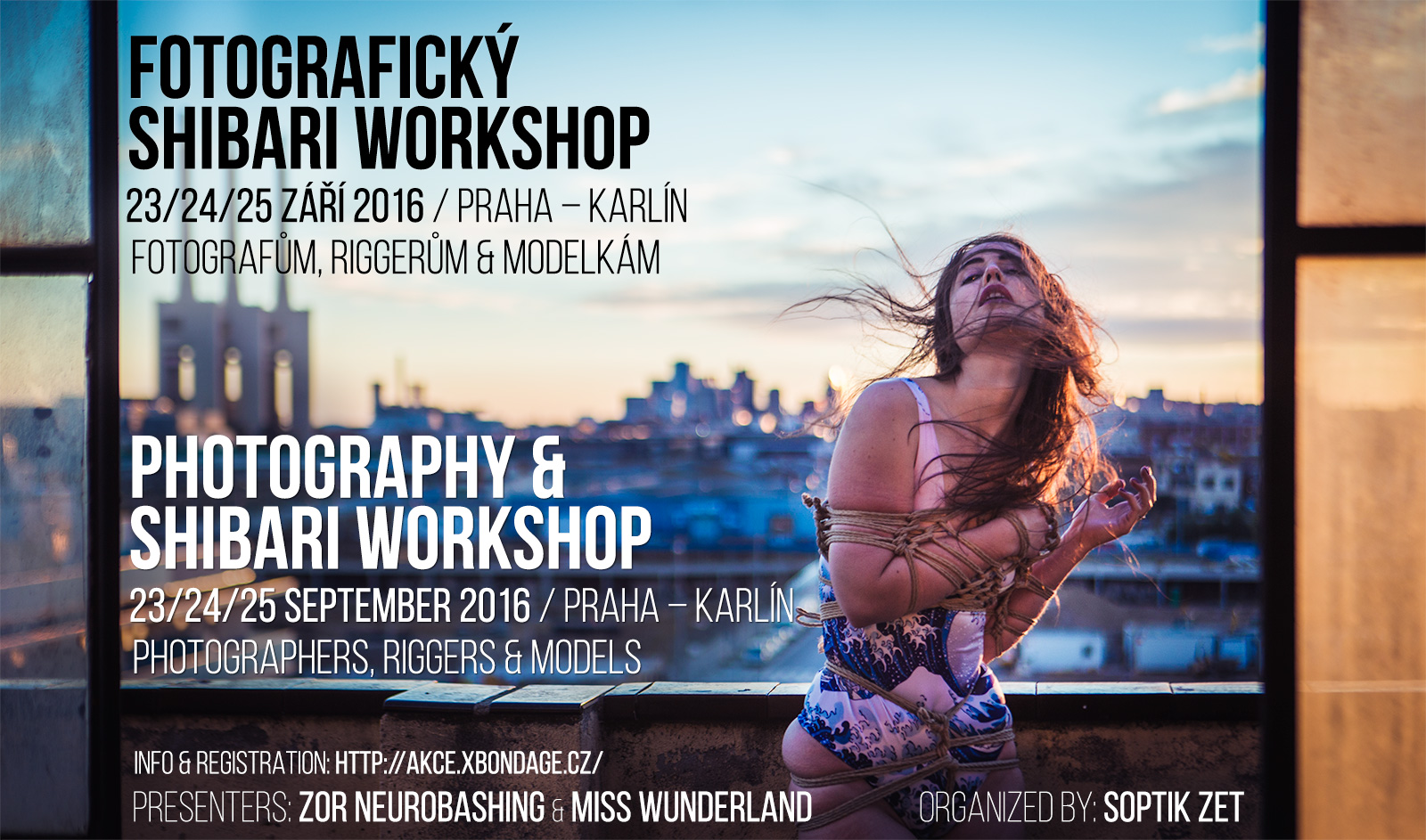 Detalles del evento
viernes | 23 septiembre, 2016 a domingo | 25 septiembre, 2016
20:30 - 19:30
The workshop will be held in Karlin,Prague (Czech Republic). Exact address will be sent to the assistants. Access only without shoes or slippers.
+34 651115095
15

Asistentes

Zor Neurobashing & Lee Sola

Formadores
Workshop
This workshop will be a bit special. We won't learn how to tie, nor how to set up camera and lights. We will learn, how to capture beautiful moments from the model-rigger interaction. Each participant should have some basic knowledge but you don't need to be an expert to participate.
This workshop is oriented to:
– Photographers with an interest in shibari photography
– Riggers who are interested in capturing their work
– Riggers that are also photographers
– Models who like ropes & shibari
This workshop is not oriented exclusively for only riggers or only photographers.
Presenters:
Zor is a photographer, cinematographer and producer from Spain. He is working for several companies such as Kink.com, he is also known for his unconventional bondage style.
You can find more information about him at:
Facebook
FetLife
Tumblr
Instagram
Miss Wunderland is a model for fetish, shibari and nude photography.
Program and requirements:
Here you can find the program and requirements
Registration
For more info and registration write to soptik.z@gmail.com or visit http://akce.xbondage.cz/akce/workshop-2016-09-23/