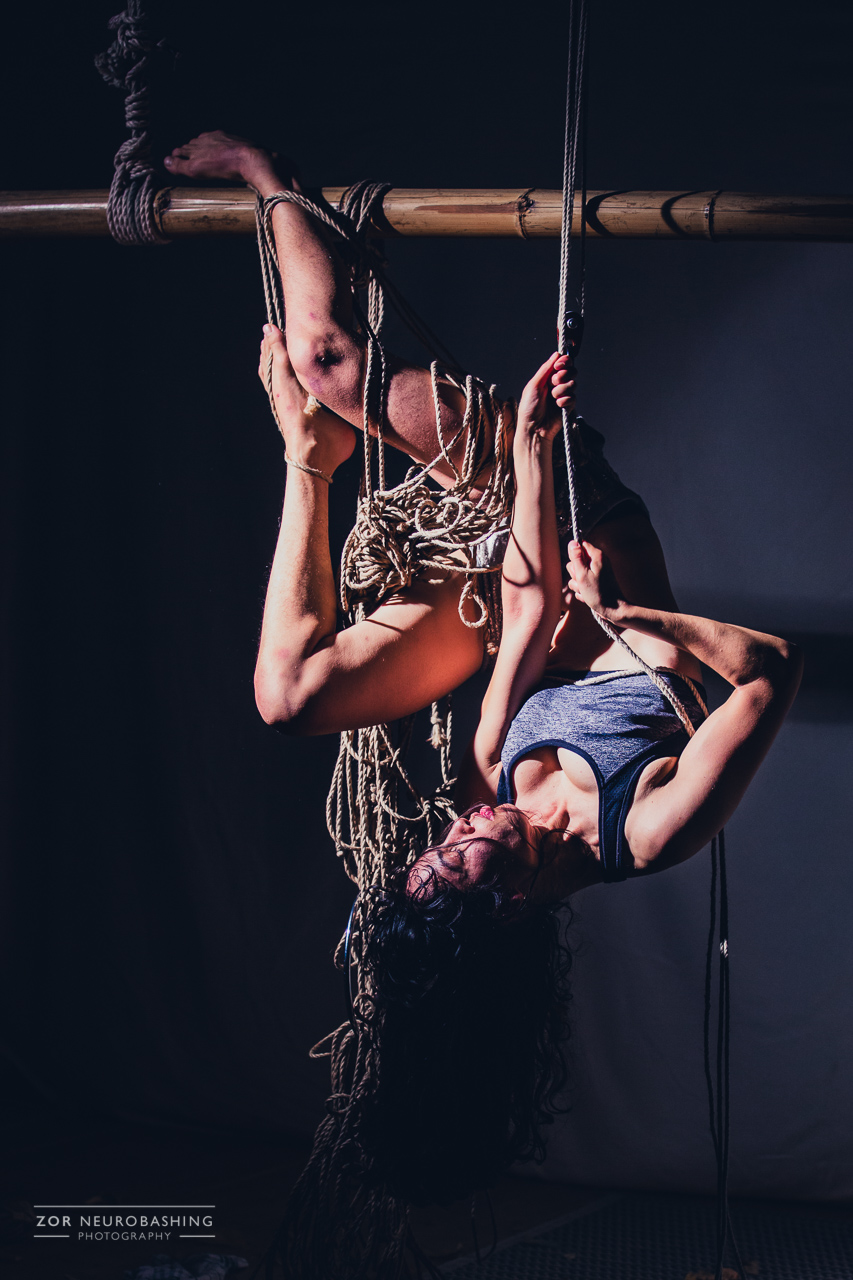 We just arrived from the Eurix (European Riggers and Models Exchange) autumn 2017. It was an amazing week in Berlin with tha main figures in european rope bondage, learning a lot and sharing knowledge. Zor Neurobashing was, together with Alexander Madl and Tajo Kupperthaler, responsible of the photography and video space.
We were also asked to give one of the "Get in Touch" workshops the first day, so we did a "Blind ropes – tying with different partners" workshop that was quite successful, so a re-do of the workshop was requested for friday. We also gave a workshop photography "Photo rope gangbang" with the help of Andrea Ropes and Margout Darko, and a "Better rope bondage for porn" research group together with Raven, from Netherlands.
The spanish presence was high, with a lot of people from Madrid and Barcelona, some spanish presenters (Pilar Aldea was one of the selected teachers for the beginners group and Maya Homerton was one of the presenters) and the performances were amazing this time, and curated by Felix Ruckert. With about 270 people attending, this was the biggest eurix until now.