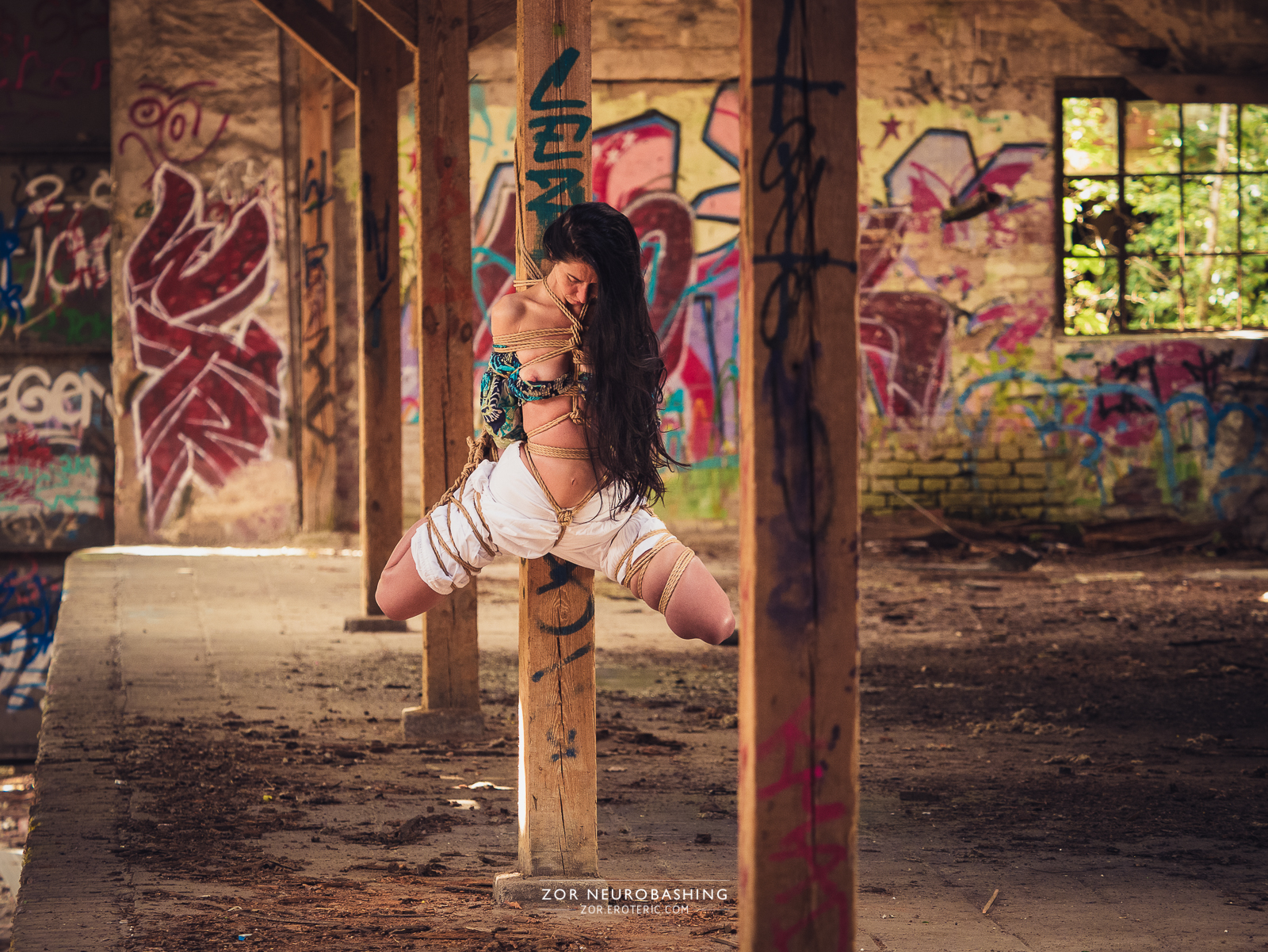 Some weeks ago we spent an incredible week in Berlin with Alexander and Natasha Nawataneko (that just published
her book about Bottoming
). It was an incredible week full of projects, learning, information, shootings and fun.
One of the projects we did was to go to a really interesting abandoned building with Tajo to make some hashira shootings.
During the shooting one of the models wonderful Natasha.
Please, do not try to do this kind of tie without the proper knowledge. It is a dangerous tie and can led to serious injuries.
Model: Natasha Nawataneko
Rigger: Discover Kinbaku (Alexander)
Photographer: Zor Neurobashing
Rope and shoe sluts: Saara Rei and Margout Darko
Location scouting and additional pics: Tajo
Esta entrada también está disponible en: Spanish