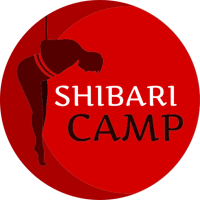 We are very happy and excited to announce that we will be among the teachers at the 2020 edition of
Shibaricamp
, in Sweden.
Shibaricamp is "A summer camp in Bohuslän on the west coast of Sweden that provides a unique setting for an unforgettable week of rope and fun".
It includes acommodation, workshops and meals, and the place looks awesome. Near the small town of Smogen, surrounded by forests, near a fiord and in the nature. It is not a very big event and I like it a lot, because it is in these kind of events where you can really learn, meet everybody and enjoy.
They have a private playroom, two large public playrooms, a dungeon and… an outdoors wood-fired hot tub!!!
Among the other teachers we can find very interesting educators and good friends as Saara Rei, GreenGorilla and Fairydance or Pat Drago and Sixtine.
You have all the informtion at the official Shibaricamp website.
We are really looking forward to it!
Esta entrada también está disponible en: Spanish