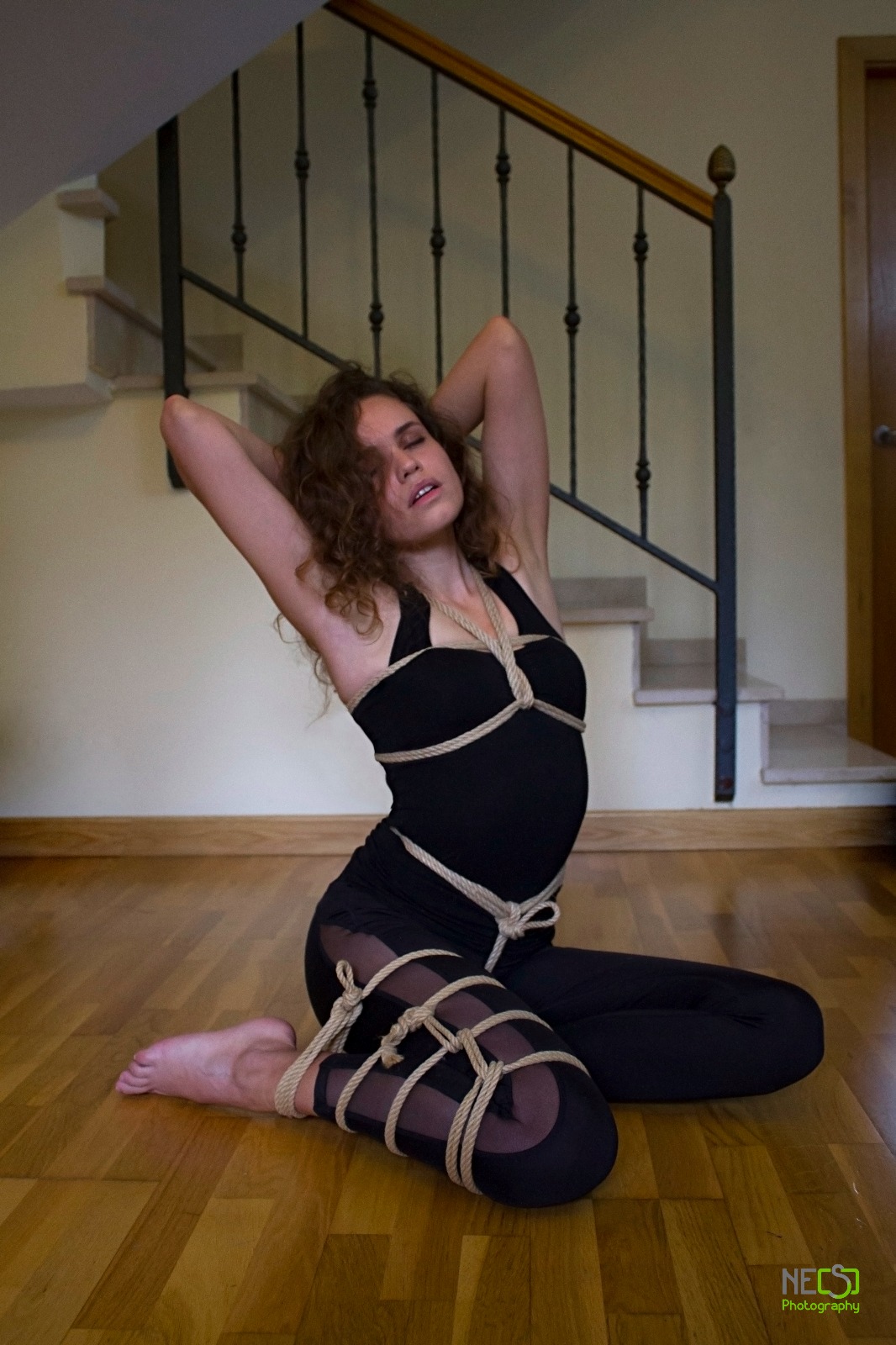 Yesterday finished our second visit to the island of Gran Canaria.  It has been another unforgettable experience that we hope we will repeat in the future, and we have met wonderful people during this workshop. Once again we would like to thank Shibari Canarias for organizing the workshop and welcoming us with such warmth.
On Saturday we started with an introduction to Shibari and its bases so we could start building simple structures and playing with ropes as a tool. We worked on ipponawa structures ("single rope") and talked about how to apply them to provoke shuuchinawa and to establish a tie-model communication.  Not only was it a pleasant surprise that the students understood and exploited the concept of shuuchinawa so quickly, but they also experienced interesting scenes in which the rest of the participants were able to play as third spectators. After a break for lunch, we moved on to the second part of our beginners' workshop. We focus this part on the combination of different structures to create changing and creative scenarios in order to surprise the person we tie. We placed great emphasis throughout the workshop as always on consensus and security. Finally, we did a series of exercises focused on improving the rhythm, timing, sabaku and handling of the ropes. The questions from the students were very interesting and among other things we talked about the ego in the riggers, that disease that ravages our country, and how to fight it from the beginning.
Sunday's workshop was entirely oriented towards partial suspensions. We teach a solid and safe takate kote and work on the correct placement of different suspension points and the handling of suspension lines and closures. In addition, we build a futomomo for suspension and its combination with ankle lines to create different, versatile and dynamic positions that help our students to establish fun and safe sessions. As a result, we were able to further explore the concepts of semenawa and shuuchinawa and the importance of our communicative intentionality while using the ropes. We also work hard at bottoming to improve the rope sessions from the perspective of the models and about anatomy and mental state.
We are very proud of the progress made by all the couples throughout the course and we feel fortunate to have had such an enthusiastic and humble group. We hope to see you all soon.
Otsukaresama desu!
Translated with www.DeepL.com/Translator
Esta entrada también está disponible en: Spanish